On Demand Webinar: Taking the Time Out of Time Tracking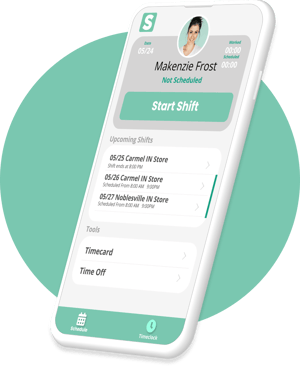 Smart Time Keeping for Retail
Shiftlab has redefined Employee Scheduling for telecom retailers. Now we're doing the same with time and attendance tracking, bringing strategy, innovation, and automation into managing the largest part of your operating budget.

Shiftlab is bringing scheduling and time clock into one easy-to-use retail performance solution to lower labor costs and optimize performance.

Join us for a webinar as we unveil Shiftlab's new time clock solution. Our CEO, Devin Shrake, shares:
The Shiftlab Story
Our Platform Roadmap
Time and Attendance ROI case studies
A tour of our new Time & Attendance solution!