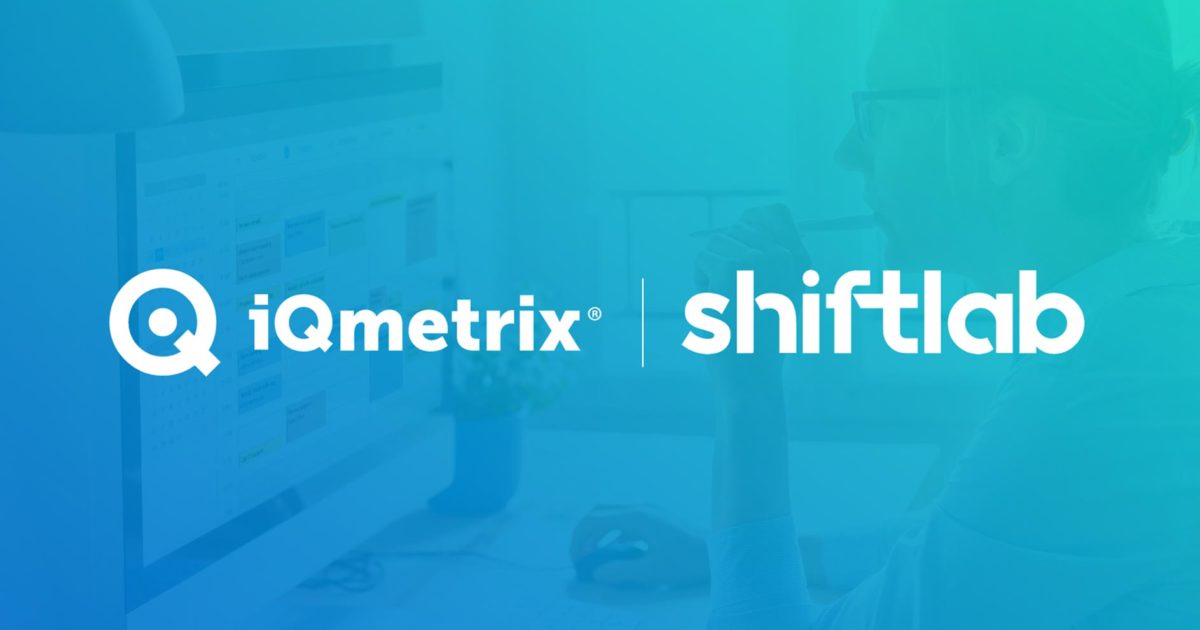 iQmetrix and Shiftlab Pair Up for a Major Strategic Partnership
A team of wireless industry veterans is launching a new performance-based workforce optimization SaaS company and has secured a key partnership right out of the gate with iQmetrix, the leading POS provider in Wireless Retail. Carmel, Indiana-based Shiftlab was co-founded by Erik Schlesselman and Devin Shrake and is in the process of completing its seed round of funding.
Shiftlab will focus initially on the wireless retail industry but has plans to extend into many other verticals. Key investors and advisers include Mitch Black and Todd Richardson, who bring a combined extensive experience in the technology, SaaS, and wireless industries.
The SaaS company is focused on performance-based labor optimization, utilizing a machine-learning product to help retailers execute their labor strategy as efficiently as possible while maximizing the potential of each employee's sales and operational strengths.
In retail, scheduling is a critical step in the preparation process that retailers need to take to maximize profit
"In retail, scheduling is a critical step in the preparation process that retailers need to take to maximize profit," said Shiftlab Co-Founder, Devin Shrake. "Shiftlab brings a unique experience outside of just scheduling, by helping retailers understand the vitals of running a great labor operation. Through simple to use, highly focused algorithms, Shiftlab helps retailers build confidence in their processes while providing a series of tools that influence and educate the business in real-time."
Shiftlab is currently deployed in seven retailers across the nation and is set to launch commercially in the first quarter of 2020. The partnership between Shiftlab and iQmetrix is expected to fuel growth throughout 2020 with immediate exposure to over 21,000 retail locations.
"With so much variability in foot traffic patterns and difficulties in identifying high-performing employees, we understand that creating a schedule -let alone optimizing one- can be a challenge for our customers. To help bridge this gap, we are proud to be partnering with Shiftlab, our newest HR partner who takes scheduling automation to a whole new level," said iQmetrix Business Development Manager, Margeaux Girardin.
Shiftlab executives will be in Las Vegas from January 6–9, meeting with retailers during the annual Consumer Electronics Show (CES).
Notifications