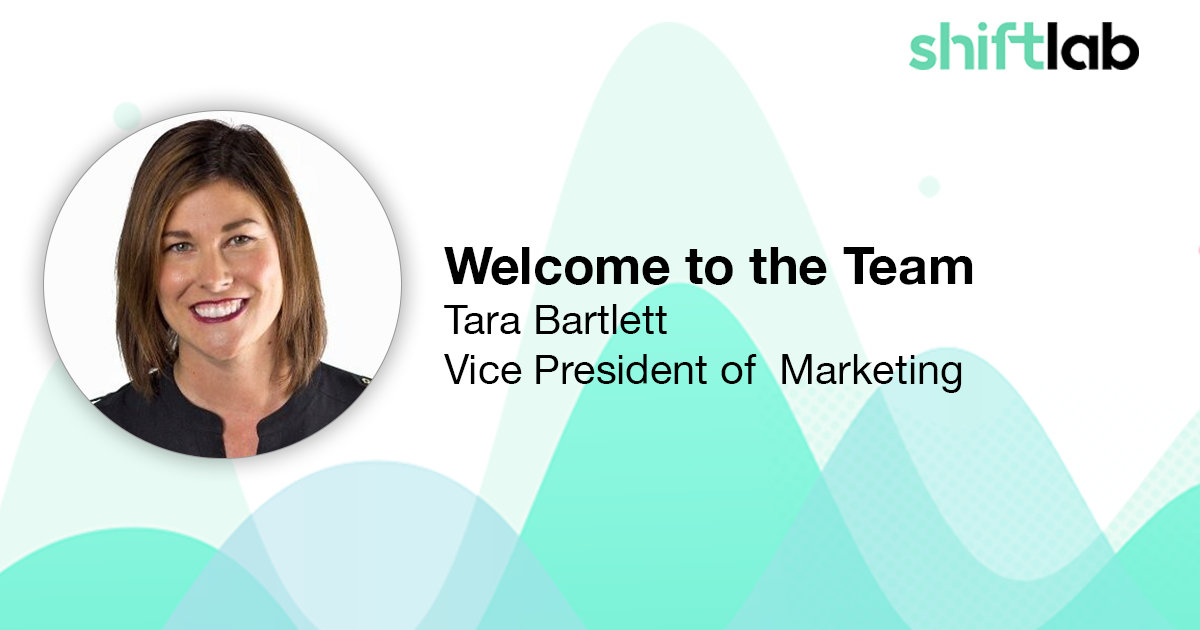 Shiftlab Appoints Tara Bartlett as VP of Marketing
Carmel, Indiana – October 25, 2021 – Shiftlab, a scalable, performance-based scheduling platform designed for retail organizations, today announced the appointment of Tara Bartlett as VP of Marketing. In this role Bartlett will be responsible for fueling demand for the innovative workforce management solution which came to market in 2019.
"Tara's experience in B2B SaaS Marketing is a huge asset to Shiftlab," said Devin Shrake, CPO and Co-Founder of Shiftlab. "We have plans to do big things in 2022 and beyond and I'm thrilled to have Tara join us in bringing our data-driven Workforce Management solutions to retailers."
Tara brings more than 17 years of expertise in SaaS Marketing for high growth organizations to her new role at Shiftlab. Tara joins Shiftlab from iQmetrix, a leading RMS for the Telecom Industry, where she played a core role overseeing the brand, product marketing and demand generation, delivering significant customer growth from start-up to its present enterprise-level status.
"Shiftlab is changing the conversation around staff scheduling and evolving workforce management from a task to a profit-driving strategy for retail organizations," says Bartlett. "As staffing and scheduling continue to be a challenge, retailers need an AI driven solution for automated, intelligent scheduling. Devin's strong vision combined with the company's collaborative relationship with its customers is a winning formula for long-term success in this growing market. I look forward to the opportunity to tell our story and grow our customer base!"
About Shiftlab:
Shiftlab is a SaaS company that offers a scalable workforce optimization platform designed for retail sales organizations to maximize performance and employee engagement while reducing labor costs. Unlike other companies who provide a generic calendar and no performance or reporting metrics, Shiftlab combines real-time performance metrics, data parameters and predictive algorithms, so companies more effectively forecast and schedule better than ever. From large enterprises to small businesses, Shiftlab's adaptive technology can be customized to drive your workforce forward. The company is headquartered in Carmel, Indiana. To learn more, visit Shiftlab.io.
Notifications