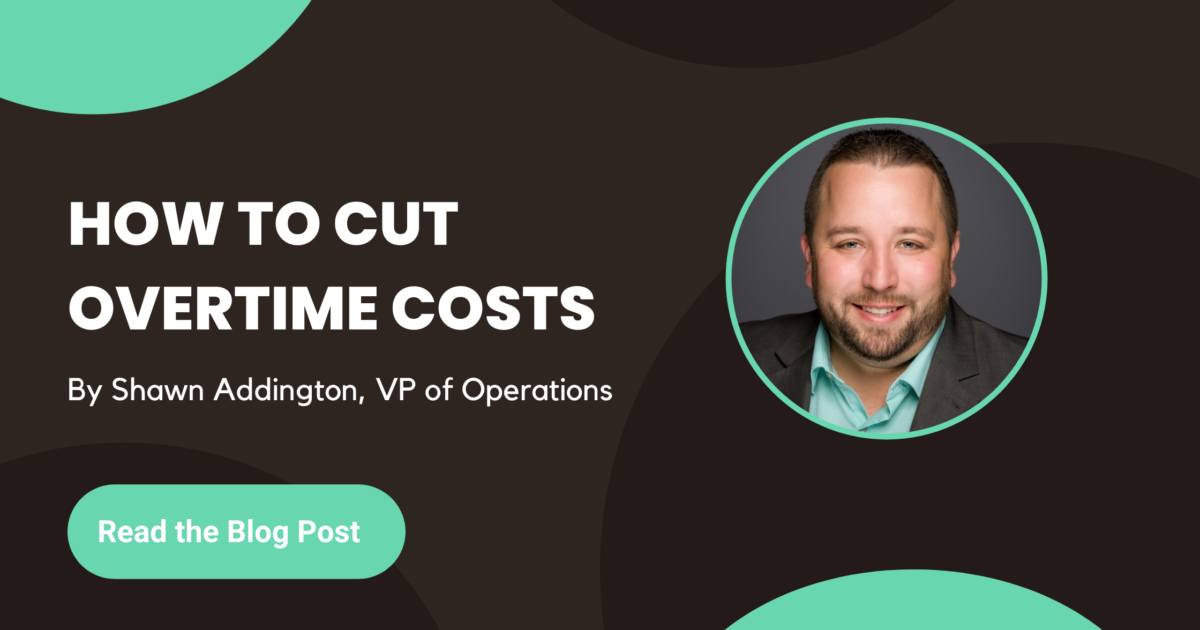 How to Cut Overtime Costs with Shiftlab
Overtime adds up quickly. When employees start working hours beyond the 40-hour workweek, the time-and-a-half minimum payout can gouge your labor budget. With overtime, the key is prevention, and that's where Shiftlab comes in.
To help wireless retailers take the work out of labor cost control, Shiftlab offers automated scheduling, complete with overtime alerts and performance trending reports.
Retail leaders have instant insight into when labor is trending outside set thresholds through our time-clock integrations with POS and HRIS systems, including iQmetrix and ADP. The following tools enable retailers to be proactive with overtime and overall labor management:
Schedule Performance Dashboard
With our Schedule Performance Dashboard, you can see your labor plan in advance for all locations, how the team is executing against the forecasts, and receive real-time alerts when something isn't going to plan. Our reporting module brings in time-clock data alongside the sales and scheduling data to ensure that your execution is on point.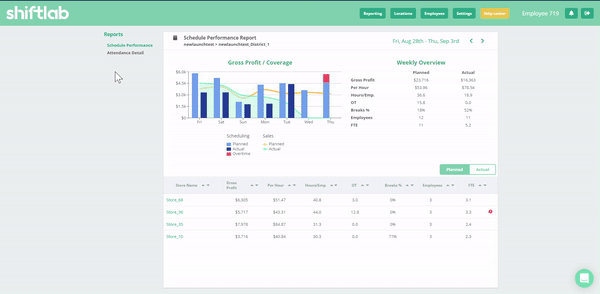 Break Compliance
One of the biggest culprits of overtime costs is employees not taking breaks. With Shiftlab, you can schedule breaks at specific times and enforce these breaks with our break compliance forms. Coming soon is the ability to send break reminder notifications to employees so they never miss a break.
Real-Time Trends
Are you waiting for HQ to produce a trending hours report to identify who's unexpectedly clocking more hours? Our leadership dashboard tools will show you this data the second it happens. This lets you see when a teammate, store, or district is trending out of projections. Our subtle caution indicator will alert everyone that there's still time to adjust before the week is up. No more waiting on Excel or Google Sheets from the back office.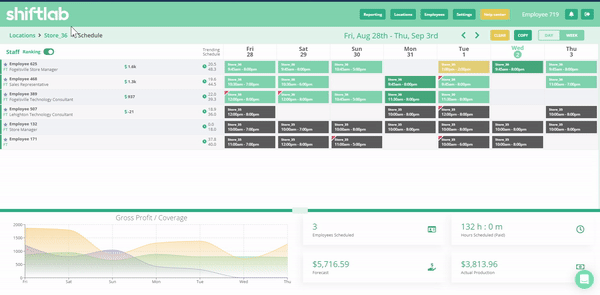 Time & Attendance Visibility
Our scheduling UI has real-time indicators to alert you when someone comes in late, misses a shift, leaves early, missed breaks, and many more. Not only can you see this pop up on your scheduling dashboard, but our overlay of timeclock data shows punch clock data right over the schedule to quickly visualize and take action.
And coming soon: Shiftlab Pulse, our new notifications engine, will keep managers and employees informed and organized with real-time notifications like shift and break reminders and overtime alerts.
Want to learn more about how we help retailers schedule strategically? Book a Demo today.
Notifications