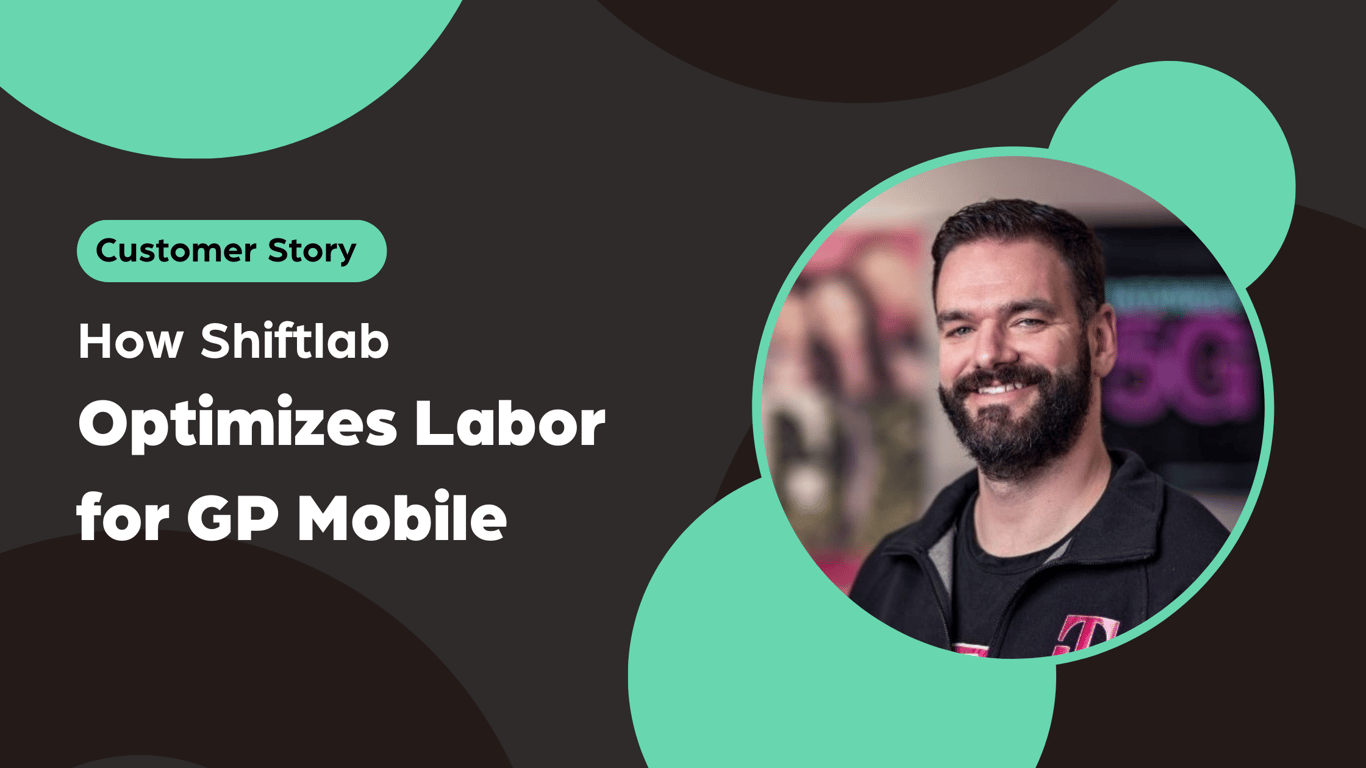 GP Mobile Optimizes Labor and Boosts Profits with Shiftlab
GP Mobile, one of T-Mobile's largest authorized retailers, faced several challenges with scheduling and time tracking. To overcome these hurdles and optimize their workforce, they chose Shiftlab's employee scheduling platform.
See how automated scheduling and smart timekeeping helped GP Mobile optimize labor and increase profits across their 487 stores.
Scheduling Automation
The decision to choose Shiftlab was driven by several key factors. The team wanted to centralize scheduling across the organization and ensure it was a solution managers would adopt. Additionally, the automated scheduling and compliance capabilities of Shiftlab have allowed GP Mobile to optimize their teams and save managers' time.
"Before Shiftlab, our managers were all using different scheduling strategies, none of which adequately reflected our company labor strategies or budgets. Shiftlab brings strategy and scheduling together, enabling our leaders to automatically create sales-optimized and compliant schedules," says Josh Davis, COO of GP Mobile.
AI-Powered Forecasting
Shiftlab's AI-Driven forecasting has had a significant impact on GP Mobile's operations, enabling them to predict demand with >95% accuracy and budget more effectively.
"Their AI-powered forecasting is a game changer for us in building dynamic budgets that react to the reality of the business," adds Josh.
First-Class Support and Collaboration
The Shiftlab Team helped GP Mobile launch quickly, in a matter of weeks, across the entire company and worked closely with GP Mobile's leadership on feedback to further optimize the solution.
"The Shiftlab team's support during implementation and post-deployment has been superior to all of the competitors we have worked with previously. Their ability to take feedback and react quickly has given us a custom product that easily adjusts to our needs. As we continue to grow, scaling is much more possible with scheduling automation and a partner like Shiftlab," Josh states.
With Shiftlab's Automated Scheduling and Smart Timekeeping in place, GP Mobile has seen an increase of $7 in profit per labor hour in their first month of using the solution.
If you're looking to optimize scheduling and retail performance, click below to learn more about Shiftlab.